Dialogue Voices
The Dialogue Voices are personal accounts of interreligious commitment and experience. They show approaches to, and forms of, interreligious dialogue, and its impact and context on a local, national, or global level. They represent a cross-section of dialogue experiences and its impact worldwide.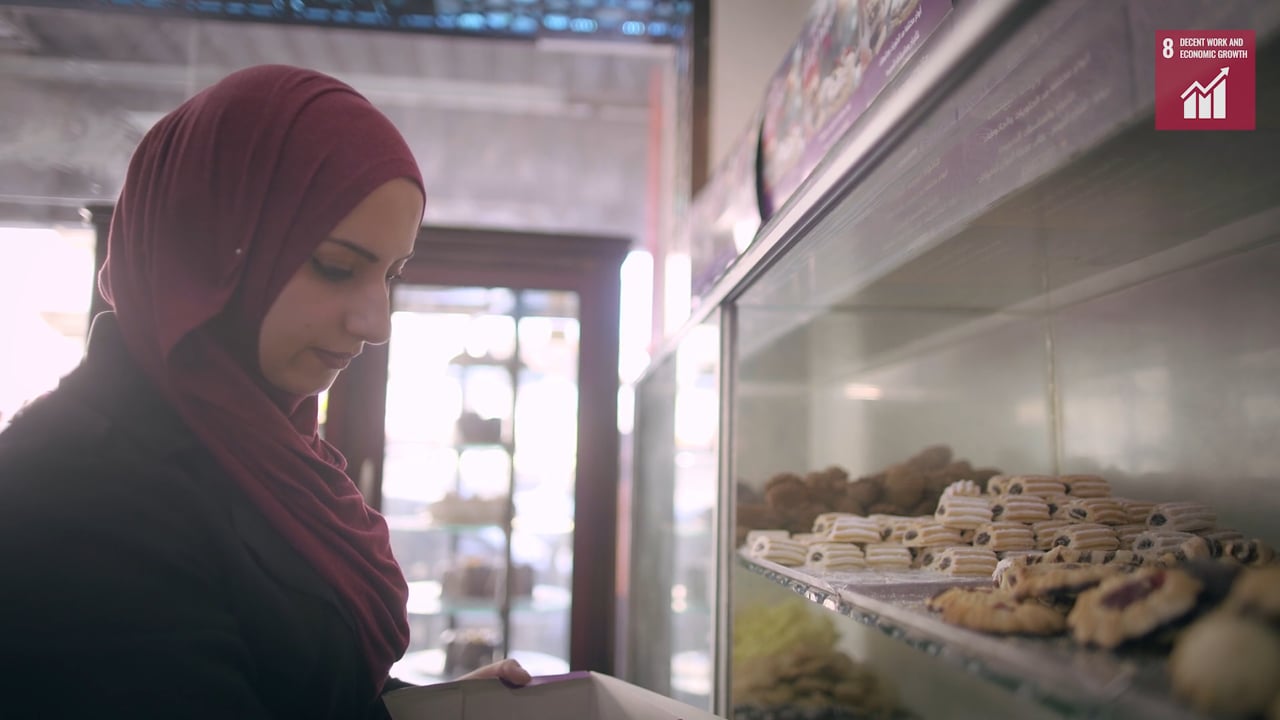 Palestine: Decent Work and Economic Empowerment
Decent work brings meaning to our lives. It gives us structure, dignity, and purpose. It strengthens our sense of community and encourages us to act morally for the greater good. When we lose meaningful work or fail to find it, many of us lose our way.
Even before COVID-19, the global labour force participation rate for women between the ages of 25-54 was only 63 per cent compared to 94 per cent for men, according to statistics collected by UN Women. More than 2.7 billion women are legally restricted from having the same choice of jobs as men and only 58 per cent of women worldwide have access to a bank account. Many women also lack recourse to legal protection over workplace harassment and discrimination, and only 40 per cent of women worldwide have social protections like pensions, unemployment benefits or protected maternity leave.
Additionally, 22 per cent of young people are not in employment, education, or training. The global pandemic has further diminished their prospects and disrupted labour markets around the world. 500 million full-time jobs or their equivalent were lost in the second quarter of 2020. In the informal economy, 1.6 billion workers' livelihoods still hang in the balance. This ongoing economic and social disruption has disproportionately affected women, risking progress made on gender equality in recent decades and profoundly threatening the long-term prosperity and wellbeing of vulnerable communities everywhere.
In times of crisis and uncertainty, meaningful employment offers resilience and hope. Decent work can also be a catalyst for social cohesion and peace. With public health top-of-mind, faith-based organizations and religious institutions have critical roles to play in safely getting people back to work and advancing Goal 8.
Goal 8 aims to promote sustainable and inclusive economic growth, full and productive employment, and decent work for all. Sustainability here means increasing resource efficiency in consumption and production and decoupling growth from environmental degradation. Inclusivity means equal opportunity and equal pay for work of equal value. It also means supporting entrepreneurs and small enterprises with access to financial services and markets. To succeed, UN partners are working with governments and communities to achieve higher levels of productivity through diversification and technological innovation. Meeting the Goal 8 targets requires us to protect labour rights, promote safe and secure working environments, and eradicate modern slavery, human trafficking, forced labour, and child labour.
Faith-based organizations and religious institutions have long worked together to advance these goals. In early 2019 prominent faith actors that champion economic justice as a moral imperative convened at the UN headquarters in New York to discuss financing for sustainable development. The meeting centred around the concept of an Economy of Life that prioritises people over profits and embraces sustainable resource management.