Promising Practices
Promising Practices is a collation and expansion of existing documentation on promising practices in interreligious dialogue. Our database offers guidelines and focuses on the concrete implementation of interreligious and intercultural dialogue practices around the world.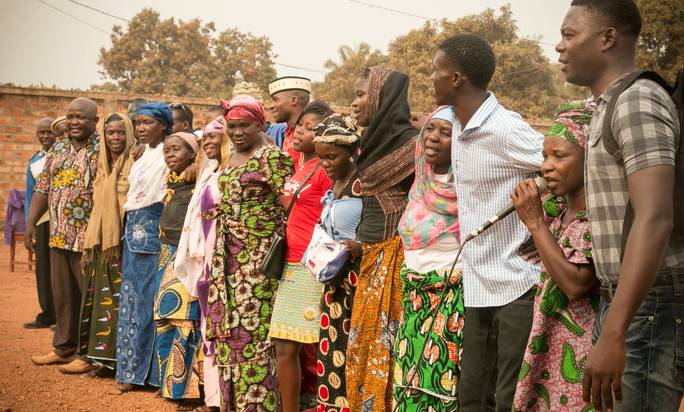 Describe your idea, or activity of an interfaith practice for others to replicate
SUBMIT
Disclaimer:
Through providing different aspects and ideas our aim is to compliment the great work that has been already done in the field of Interreligious and Intercultural Dialogue. Information and field data published in this resource are for informational purposes only, and neither KAICIID nor the Dialogue Knowledge Hub guarantee in any way success of the implementation of the activity.
While we wish all the activities and initiatives featured in this resource could be replicable in as many context around the world as possible, there are often certain limitations, such as the suitability for particular cultures or religious communities. However, there is always room to explore and adjust activities in regards to the community's environment.
Note: The content below is displayed with the most recent upload first
People affected by HIV have to face prejudice and stereotypes and tend to be isolated from the community, especially in religious contexts. Interfaith communities can be mobilized to unite and tackle the issue of HIV, and support patients, therefore including them in their communities, breaking stereotypes, and fostering coexistence. Different religious communities or interfaith groups can work on a solidarity program with a specialized organization, to show solidarity with affected patients.
Support for HIV patients can take the form of a video project that breaks stereotypes around those the virus. It shows people of different backgrounds dealing with the virus, their hardships and the social pain they go through. Sharing different narratives proves how anyone can be affected by HIV and challenges the stigma around it.
A theatre group can also engage people of different religious backgrounds and affected by HIV to raise awareness of their reality through theatre. The aim is to raise awareness of HIV within religious communities, to create safe spaces for affected individuals.
Read More