Promising Practices
Promising Practices is a collation and expansion of existing documentation on promising practices in interreligious dialogue. Our database offers guidelines and focuses on the concrete implementation of interreligious and intercultural dialogue practices around the world.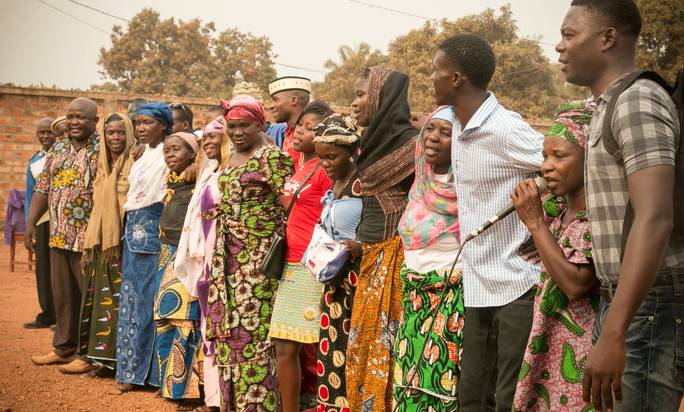 Describe your idea, or activity of an interfaith practice for others to replicate
SUBMIT
Disclaimer:
Through providing different aspects and ideas our aim is to compliment the great work that has been already done in the field of Interreligious and Intercultural Dialogue. Information and field data published in this resource are for informational purposes only, and neither KAICIID nor the Dialogue Knowledge Hub guarantee in any way success of the implementation of the activity.
While we wish all the activities and initiatives featured in this resource could be replicable in as many context around the world as possible, there are often certain limitations, such as the suitability for particular cultures or religious communities. However, there is always room to explore and adjust activities in regards to the community's environment.
Note: The content below is displayed with the most recent upload first
Food is an easy way to foster interfaith dialogue and peaceful coexistence, since it breaks down boundaries between communities and people.
Individuals open their homes to share dinner with 8-12 people from diverse religious backgrounds. During dinner, a trained facilitator leads the discussion and participants are invited to actively listen and share stories. A judgment free zone, these individuals are not expected to be experts in their religious tradition. Another similar practice involves people of different faiths getting together for dinner to welcome refugees in their country and community. Furthermore, people of different backgrounds can also be encouraged to share their dinner with people in need of shelter. Backed by their respective religious teachings, the interfaith group gathers to give assistance to the deprived, which is a value shared by many religions.
Sharing food can also be implemented in a yearly tradition. The Interfaith Food Day is a day in the year to discover diversity within a school or a workplace through food and traditional dishes. This initiative can be carried out for students to take pride in their development in a diverse and international environment while fully embracing their own identity.
Read More
Interreligious courses are an effective method to foster interfaith dialogue, as they educate. Different projects and pathways can be used to establish curricula and courses on interfaith coexistence, such as a national interfaith civic education. This can be formulated and organized by an interfaith organization that works closely with the education ministry of a given country to implement it. Through this unified national education curriculum, the youth are taught about understanding and accepting others' beliefs, and that their citizenship entails a respect for all people regardless of their faith. Another project involves offering a year-long University course on interreligious issues, after which participants are awarded a diploma of interreligious affairs. The goal behind such a course is to inform students about our multi-religious world. This can be implemented in primary schools as well, through basic instructions on different belief systems and practices of their respective countries' religions. Outside the school context, an educational activity can be conducted in parishes to bring together children of different traditions, such as Jewish and Christian faiths, on weekends to learn about the teachings of both religions. Other programmes and projects can offer a set of classes to learn about the history, development and contemporary practices of the world's major religions. Such a program is designed for individuals seeking additional and informal education, and willing to participate in evening classes scheduled after work or university.  
Read More