Promising Practices
Promising Practices is a collation and expansion of existing documentation on promising practices in interreligious dialogue. Our database offers guidelines and focuses on the concrete implementation of interreligious and intercultural dialogue practices around the world.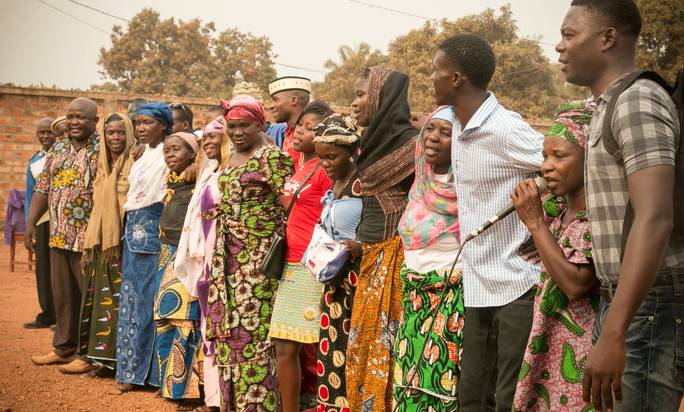 Describe your idea, or activity of an interfaith practice for others to replicate
SUBMIT
Disclaimer:
Through providing different aspects and ideas our aim is to compliment the great work that has been already done in the field of Interreligious and Intercultural Dialogue. Information and field data published in this resource are for informational purposes only, and neither KAICIID nor the Dialogue Knowledge Hub guarantee in any way success of the implementation of the activity.
While we wish all the activities and initiatives featured in this resource could be replicable in as many context around the world as possible, there are often certain limitations, such as the suitability for particular cultures or religious communities. However, there is always room to explore and adjust activities in regards to the community's environment.
Note: The content below is displayed with the most recent upload first
Music transcends differences and offers an opportunity for people to unite around enjoyable activities, thus it fosters interfaith coexistence. Individuals can participate in a variety of activities which range from singing karaoke to building drums. The purpose behind these activities is to bring together individuals from different religious backgrounds to engage in interreligious dialogue while participating in an entertaining activity.
Read More
Interfaith learning through international and interfaith travel to different countries, as well as weekend immersion trips to local houses of worship help build trust and relationships. In every conflict or area of tension, there are different sides to the story. The dual narrative tourism initiative is meant to provide visitors with two successive different narratives from two different guides, each one narrating their own perspective, for them to build their own opinion and expand their understanding of the situation. This practice can also take the form of visits to different religious spaces. Opening one's religious space to others is a way of showing a facet of one's religious identity and break down misconceptions. Inviting people to visit a place of worship is an opportunity to increase awareness and educate participants about a particular religion, answer questions and reinforce one's faith through.
Interfaith travel can involve visiting different regions or countries. Interfaith region consists of touring one given region to shed light on similarities in terms of religious integration. Hence, this practice uses travel and tourism to focus on the question of identity and culture regardless of faith, and fosters interfaith unity through initiating discussions on interreligious similarities and differences.
Moreover, in countries where there are still indigenous communities, city-dwellers and these communities are not well-linked, as they live far away from the cities and are rather isolated. Interfaith travel can enable people from the city to reconnect with their backgrounds and the way their ancestors use to live, in order to recreate a link between all communities and to promote and support the indigenous way of life.
Read More